Do you know how to DIY ribbon bow
08-11-2019
Do you know how to DIY ribbon bow
--Xiamen Meisida Decoration Co.,Ltd
Manufacturer of ribbon,printed ribbon,ribbon bow
There are many ways to make ribbon bows.Finished products can be used for hairpins, hair bands, packaging gifts, etc.
Today, Xiamen Meisida Decoration Co Ltd specially held a hand-made bow tie contest to see how everyone made the bow.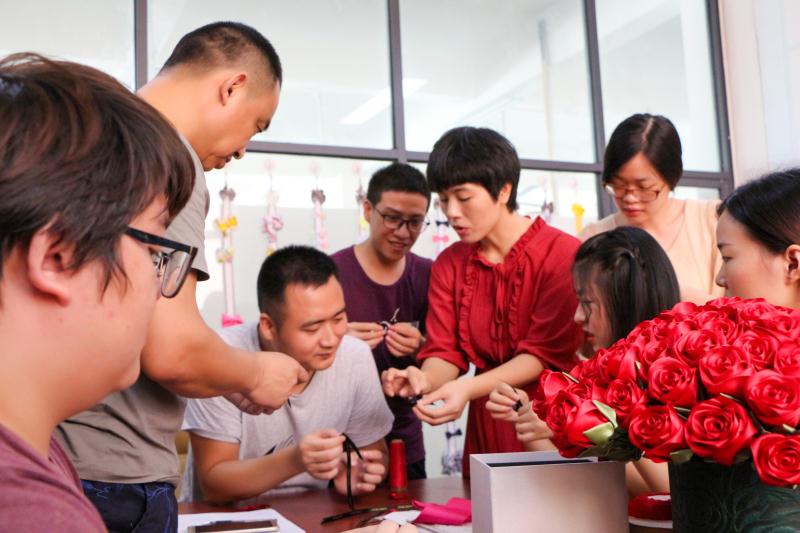 Tools/raw materials
Pre cut ribbons, satin ribbon,grosrgain ribbon, printed ribbon,UHU glue, scissors, sewing threads, etc.
Everyone is very motivated, and they have chosen their favorite ribbon materials to start production.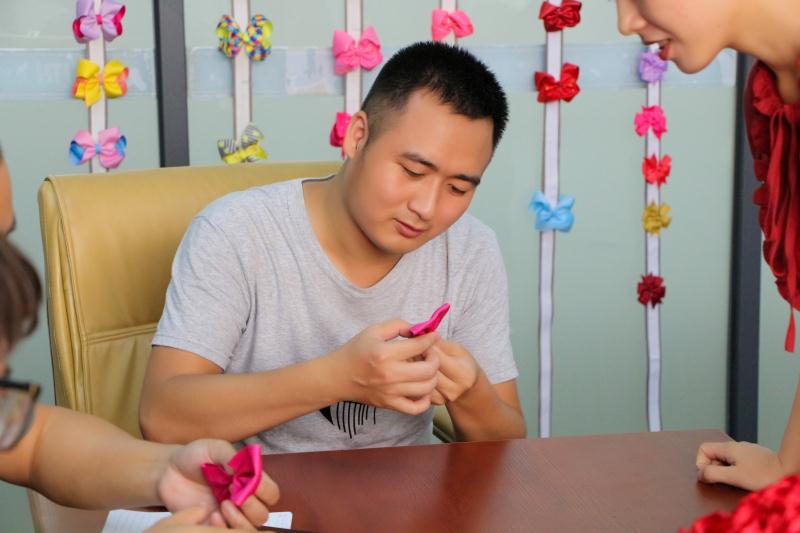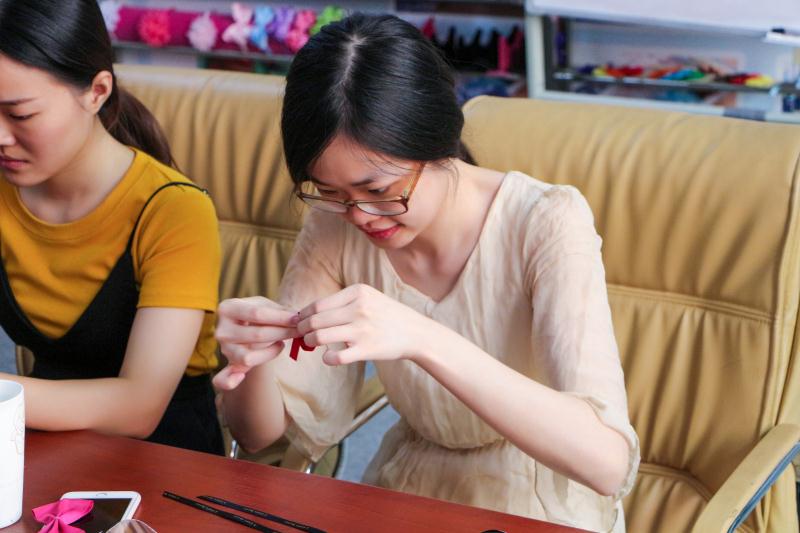 Now let me teach you a very simple bow making method.
Step / method
Prepare tools and materials. Black ribbon size is 2*26cm Wave point ribbon is 2*24cm Small black ribbon is 2*9cm
Fold the black ribbon as shown below,Tighten with iron wire in the middle.Polka dot ribbon is also the same folding method,The same wire is tightened in the middle.Two bows that have been made separately,Place the polka dot bow on the black bow and fasten it with wire.
As shown in the picture, tie the little black ribbon,Wrap the little black bow on the outside of the big bow and fix it with UHU glue.